For many summers taught Iberia Parish Library workshops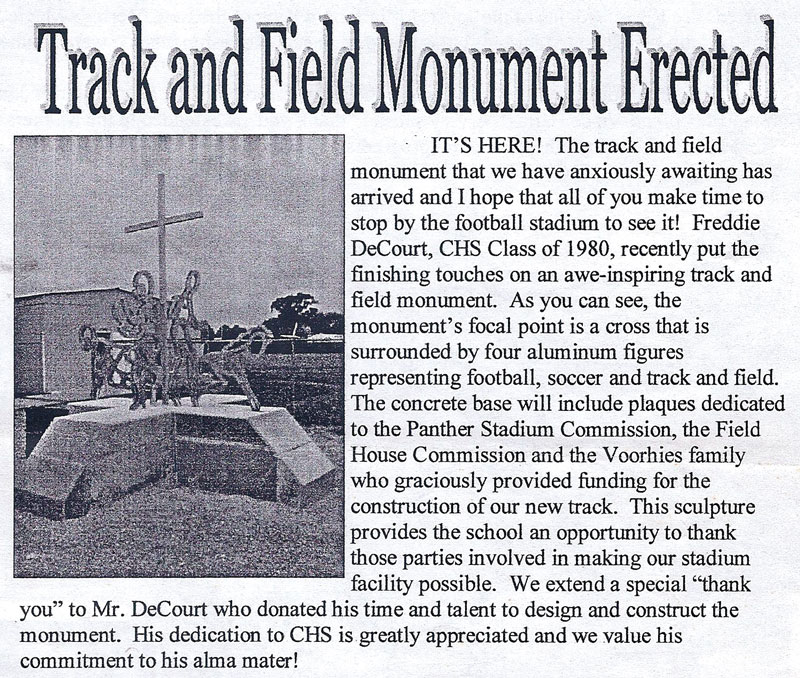 Designed and built the Catholic High School monument.
Designed and built the fish sculpture at New Iberia City Park.
Working with Envision the Berry to develop our Art Economy.
Co-Founder of the New Iberia Downtown Art Walk.
Art Gallery on Main Street
Freddie designed and built St. Edward's sculpture.
Freddie sculpted bust of Longfellow.
Freddie has owned three art galleries in New Iberia and presently operates NILA Gallery